Sport:
NBA
Agrees:
1
Disagrees:
1
Comments:
1
Agree
Disagree
Bet This Game!
View Odds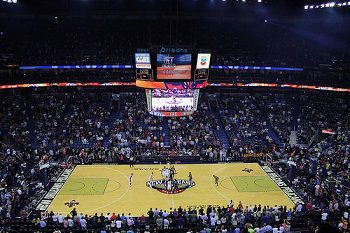 Photo: dustinbergene-flickr
Writer: Kenneth Arthur
The LA Clippers, coming off a blowout win over the Cleveland Cavaliers last night, go on the road to take on the New Orleans Pelicans who are coming off an easy win over the Los Angeles Lakers.
The Pelicans came back to earth a little bit after the return of Jrue Holiday sparked them to a winning streak as shown by the fact they came up short against the Blazers and the Dallas Mavericks. The Pelicans are still effectively the Anthony Davis show as they, even with Holiday back, are not good defensively and really have very limited offensive production outside of The Brow.
The LA Clippers obliterated the Cavaliers last night to the point where the Clippers starters really did not have to play prolonged minutes. Chris Paul and company had to get on a plane and fly from Cleveland to New Orleans last night but if they were able to rest on the plane they should actually be very fresh for the game tonight. The Clippers are playing fantastic on both ends of the court this season and the only real weakness you can find with them is rebounding.
Take the Clippers to get the win and cover in this one as they are the better overall team by a huge margin and given their light workloads from last night I see them being ready to go even playing on back to back nights.
View All Today's Free NBA Picks By Clicking Here!
Los Angeles Clippers -5.5 -110