Sport:
NBA
Agrees:
1
Disagrees:
1
Comments:
1
Agree
Disagree
Bet This Game!
View Odds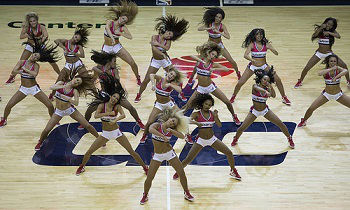 Photo: keith allison flickr
Writer: Kenneth Arthur
The Brooklyn Nets, coming off a solid showing against the Chicago Bulls, go on the road to take on the Washington Wizards who have won three of their last four overall and continue to trend in a positive direction.
The Washington Wizards come into this game looking very solid but while Bradley Beal day to day with an ankle issue things could get a little touch and go. The Wizards defense has been decent but not great but their offense has been putting up very solid numbers as John Wall continues to go nuts. The Wizards are sitting at 15-16 right now and are going to have to continue playing well if they want to be in a position to be able to do anything meaningful this season.
The Brooklyn Nets put up a very solid game against the Bulls their last time out and even without Jeremy Lin were in a position where they could have won the game late. The Nets are not going to be making their way towards the playoffs this season but still seem to be putting forth maximum effort right now despite not being at full strength roster wise.
Take the Nets and the points in this one as they are the better overall team right now and capable of keeping this game very close against the Wizards.
View All Today's Free NBA Picks By Clicking Here!
Brooklyn Nets +8.5 -110