Sport:
NBA
Agrees:
3
Disagrees:
3
Comments:
3
Agree
Disagree
Bet This Game!
View Odds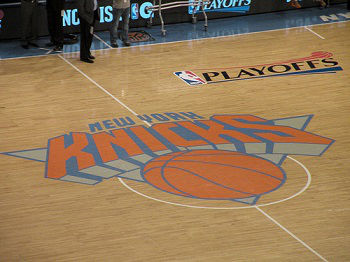 Photo: mattbritt00-flickr
Writer: Kenneth Arthur
The Cleveland Cavaliers, coming off s desperately needed win against the Toronto Raptors, go on the road to take on the New York Knicks who are coming off a showdown last night against the Miami Heat.
The Knicks are a very interesting team this season as they have been keeping their heads above water and finding ways to get enough wins to stay over the .500 mark and look like a possible playoff team. Melo is leading the Knicks in scoring but it is pretty clear at this point that the reins are eventually going to be passed to Porzingis who is the real future of this team.
The Cavaliers seem to have snapped out of their funk with a win over the Raptors and now can continue their season in a better frame of mind, albeit without the services, at least for a day or two, of JR Smith. The Cleveland defense has been pretty mediocre this season as they seem to have once again forgotten the benefit of defense which is unfortunate considering the fact that defense was largely responsible for their finals win last season.
Take the Cavaliers to get the win and cover against a Knicks team that has to be pretty tired playing on back to back nights and is not up to the caliber of play the Cavs are capable of.
View All Today's Free NBA Picks By Clicking Here!
Cleveland Cavaliers -7.5 -110