Sport:
NBA
Agrees:
1
Disagrees:
2
Comments:
1
Agree
Disagree
Bet This Game!
View Odds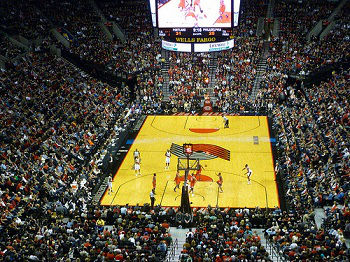 Photo: lauren-tee-flickr
Writer: Kenneth Arthur
The Los Angeles Lakers, coming off a huge blowout loss to the Dallas Mavericks, go on the road to take on the Portland Trail Blazers who are coming off a win over the Celtics but at 19-27 have a long way to go.
The Lakers are a mess right now and you have to wonder a little bit how much Like Walton misses being with the constantly winning Golden State Warriors. The Lakers play pretty much zero defense as they are allowing 110.5 points per game and of all the things you would want a young team to improve on that seems like it would be very high on the list.
The Portland Trail Blazers have wildly underachieved so far this season and even with their injury problems everyone would have thought they would be in a better position than they are with the All-Star break approaching. The Blazers defense has taken a substantial step back this season and if they don't play better on that end of the floor they are going to continue to struggle.
Take the Blazers to get the win and cover in this one as they are playing much better and when the Lakers play on the road they reach a whole new level of incompetence.
View All Today's Free NBA Picks By Clicking Here!
Portland Trail Blazers -9.5 -105