Sport:
NBA
Agrees:
3
Disagrees:
3
Comments:
2
Agree
Disagree
Bet This Game!
View Odds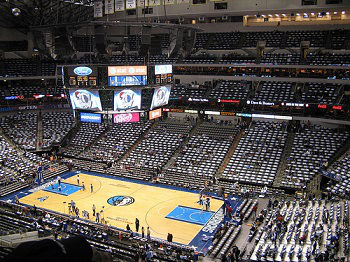 Photo: theterrifictc-flickr
Writer: Kenneth Arthur
The Washington Wizards, coming off a tough loss in Houston, go on the road tonight to take on the Dallas Mavericks who are coming off a mediocre showing against the Golden State Warriors.
The Dallas Mavericks have come back a little bit from their horrendous start to the season but never the less have dropped three of their last four games and continue to look like a team that is definitely not playoff bound in any way. The Mavs defense has been improving and they are only surrendering 100.6 points per game but their offense is the worst in the league as they only average a paltry 95.1 points per game.
The Washington Wizards have turned things around a little bit since getting off to a very bad start and while they came up short against the Rockets there is not much to be ashamed of from that kind of a loss. The Wizards have been getting fantastic play from John Wall all season long but they need to improve on the defensive end and on the glass as they are the 26th ranked team in the league in rebounding.
Take the Wizards in this one as they are the better team right now, especially with Deron Williams possibly looking to miss this game because of illness.
View All Today's Free NBA Picks By Clicking Here!
Washington Wizards -1 -110