Sport:
NBA
Agrees:
1
Disagrees:
2
Comments:
2
Agree
Disagree
Bet This Game!
View Odds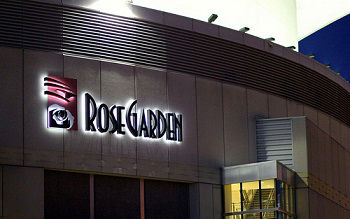 Photo: rwentechaney-flickr
Writer: Kenneth Arthur
The Los Angeles Lakers, coming off a shocking home win over the Memphis Grizzlies, go on the road to take on the Portland Trail Blazers who are currently dealing with the absence of Damian Lillard.
With Lillard missing time with an ankle issue CJ McCollum has really stepped up and proven that he is a player more than capable of putting up big offensive numbers on a nightly basis. The Blazers offense really has never been the issue this season as they are clearly more than capable of continuing to be a top ten offensive team in the league. Defense is a huge issue for this Blazers team as they are giving up an average of 111.2 points per game and seem incapable of improving on that end of the floor.
The Los Angeles Lakers just continue their downward spiral after getting off to a shockingly good start to what is certainly going to be a rebuilding season. The Lakers are reasonably healthy but Larry Nance Jr is out and Luol Deng is questionable with a bicep issue. The Lakers have not really been good on either end of the floor and while this is a rebuilding season I expected a little more from Luke Walton even in his first year with this group.
Take the Blazers to get the win and cover at home as I see Lillard playing in this game and even if he doesn't Portland has a solid chance with their deep and talented roster.
View All Today's Free NBA Picks By Clicking Here!
Portland Trail Blazers -6 -113