Sport:
NBA
Agrees:
2
Disagrees:
1
Comments:
1
Agree
Disagree
Bet This Game!
View Odds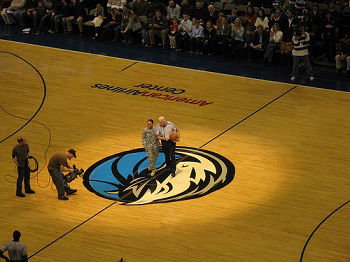 Photo: theterrifictc-flickr
Writer: Kenneth Arthur
The Atlanta Hawks, winners of their last five in a row, go on the road to take on the Dallas Mavericks who are fresh off a loss to the Suns and are clearly heading nowhere fast right now.
The Mavs are a mess and going to continue to be a mess while the rest of what is going to be a pretty much pointless season plays out. Dallas is in full on rebuild mode and with Harrison Barnes remaining the best offensive weapon they can put on the floor it is really obvious that things are not going to be making some insane turnaround any time in the near future, at least not with their current roster.
The Atlanta Hawks look like they might be shifting into rebuild mode as they traded away Kyle Korver but despite his absence I expect this team to continue to play at a reasonably high level with their current personnel. The Hawks have been successful recently thanks to their defense which has really stepped up over their five game winning streak and must continue to play well if they are to have success.
Take the Hawks in this one as they are the better team by a huge margin and if they are not severely distraught over the trading of Korver should win this game by double digits without any issue.
View All Today's Free NBA Picks By Clicking Here!
Atlanta Hawks -2.5 -110