Sport:
NBA
Agrees:
2
Disagrees:
1
Comments:
2
Agree
Disagree
Bet This Game!
View Odds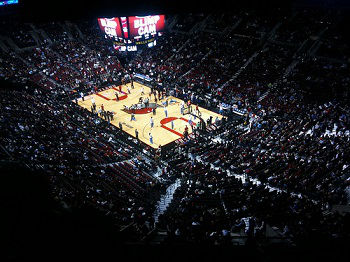 Photo: william-beutler-flickr
Writer: Kenneth Arthur
The Detroit Pistons, coming off a solid win at home against the Charlotte Hornets, go on the road to take on the Portland Trail Blazers who are coming off a win over the Lakers and are clearly in much better shape now that Damian Lillard is back and healthy.
The Pistons have dropped eight out of their last 11 games overall but have taken advantage of some weak opponents to win two of their last three. Detroit has been having a tough time this season mostly because of their offense which is averaging a pretty abysmal 99.6 points per game. Tobias Harris is currently leading this team in points per game at only 16.6 which is a disturbing trend given that many people expected Andre Drummond to continue expanding his offensive game and to realistically become a 20 and 10 type of player.
The Portland Trail Blazers have their work cut out for them over the rest of this season if they are looking to make good on Damian Lillard's preseason predictions. The Blazers are currently sitting in ninth place in the West and are trailing teams like the Kings as they head towards the midpoint of the season. Lillard is back and looks healthy but that is not going to do much to fix their horrific defense that is surrendering 111.2 points per game.
Take the Blazers to get the win and cover in this one as they should easily be able to simply outscore the offensively challenged Pistons.
View All Today's Free NBA Picks By Clicking Here!
Portland Trail Blazers -3 -110