Sport:
NCAAF
Agrees:
3
Disagrees:
3
Comments:
3
Agree
Disagree
Bet This Game!
View Odds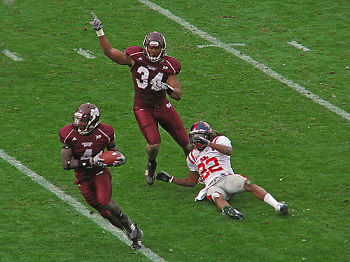 Photo: flickr
Writer: Eric Daniel
Miami Ohio flew under the radar this season making a late charge to miraculously make a bowl game, winning their last 6 games in a row after opening the year 0-6. Miami Ohio is on one of the longest winning streaks in the nation, but to be fair the Cardinals have been going against the weaker teams in the MAC over their 6 game winning streak. In their last outing Miami Ohio reached that coveted 6th win by getting past Ball State at home by a final of 21-20. The Cardinals are one of the worst offensive teams to make a bowl game as this group ranks 112th in the nation in scoring average compared to a more respectable 42nd in total defense.
Mississippi State was able to make a bowl game even with getting just 5 wins as this group stands 5-7 overall heading into this matchup against a less than intriguing opponent. Mississippi State says this bowl game is meaningful to them, but it remains to be seen how the coaching staff will be able to get the team ready to play at a high level in this matchup. In their regular season finale the Bulldogs looked great in their win against rival Ole Miss beating the Rebels on the road by a final of 55-20. QB Nick Fitzgerald actually had a pretty nice season passing for 2,287 yards while also leading the team with 1,243 rushing yards while putting up 35 TDs.
Even though Miami Ohio is on a 6 game winning streak, we're still not completely sold on this group given the level of competition they were going against in the MAC. Mississippi State is coming off a huge confidence building win and Fitzgerald is hoping to end his year on a high note as he builds towards next year. Side with the SEC as Mississippi State comes through against the spread.
View All Today's Free NCAAF Picks By Clicking Here!
Mississippi State -13 -110