Sport:
NFL
Agrees:
2
Disagrees:
3
Comments:
3
Agree
Disagree
Bet This Game!
View Odds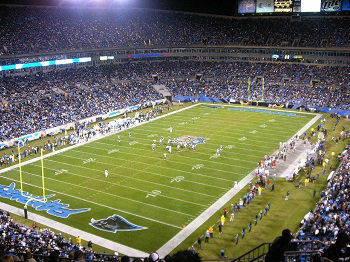 Photo: Wikimedia Commons
Writer: Kenneth Arthur
The San Diego Chargers, coming off a close loss at home against the Buccaneers, go on the road to take on the Carolina Panthers who are coming off a blowout loss to the Seattle Seahawks.
The Panthers looked like an absolute mess last week as they were completely and utterly dismantled by the Seahawks and look like they have officially given up on the end of the season. Cam Newton was suspended for the last week's game and while he should be back for this one it is hard to tell which way his emotions will take him in this game. Carolina has been great this season at finding ways to lose games at that should result in them getting a great draft pick after the end of the season.
The San Diego Chargers have actually had a better season than many would have expected but they still are going to end up missing the playoffs this season and now have the impending move to Los Angeles to think about. The Chargers are a team about to embark on a huge transition and right now really doesn't seem to be all that focused on winning what are kind of pointless football games.
Take the Panthers to get the win in this one as I expect Newton to have a big game but honestly with how little is at stake in this game it should approached with caution.
View All Today's Free NFL Picks By Clicking Here!
Carolina Panthers -1.5 -110