Sport:
NFL
Agrees:
3
Disagrees:
1
Comments:
1
Agree
Disagree
Bet This Game!
View Odds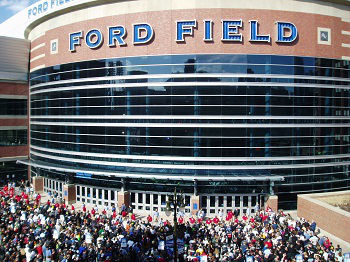 Photo: Wikimedia Commons
Writer: Kenneth Arthur
The Detroit Lions, coming off a solid win last week against the Saints, play host to the Chicago Bears who are coming off a blowout win over the San Francisco 49ers.
The Detroit Lions are looking like they pretty much have the NFC North wrapped up and given their projections before the season should be very happy with how things have ended up playing out. The Lions offense is very pass heavy this season and has been middle of the road as far as points per game is concerned but should be heading in the right direction as they continue to get healthy.
The Chicago Bears do not have a whole ton to play for at this point in the season but had a very solid game against the 49ers last week and should be able to get up for this divisional game. The las three games Chicago has played were very competitive and their defense actually seems to be looking better as the season winds down.
Take the Bears and the points in this one as while I think the Lions will most likely come away with the win it should be a very close one.
View All Today's Free NFL Picks By Clicking Here!
Chicago Bears +7.5 -115