Sport:
NFL
Agrees:
3
Disagrees:
1
Comments:
4
Agree
Disagree
Bet This Game!
View Odds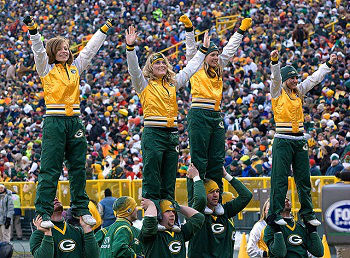 Photo: Wikimedia Commons
Writer: Kenneth Arthur
The Seattle Seahawks, coming off a blowout win over the Carolina Panthers, go on the road to take on the Green Bay Packers who are fresh off a relatively competitive win over the Houston Texans.
The Seahawks are a very difficult team to gauge from week to week as the can apparently score 40 points against the Panthers one week and then only manage five against the Buccaneers. Russell Wilson has been playing great recently but does not have many weapons to work with but the defense has been killing it all season long and is what really has set this team apart in the far less than competitive NFC West.
The Packers are in a pretty precarious spot right now as they are going to need to win out if they want to see post season play. The Packers defense has really been playing much better recently as they have only given up 13 points in each of their last two games but given the fact those performances came against the Eagles and the Texas they really have not proven they are actually much improved.
Take the Packers and the points in this one as I think this will be a very close and competitive game and with Green Bay being at home and Seattle so inconsistent the slight lean goes to the home team.
View All Today's Free NFL Picks By Clicking Here!
Green Bay Packers +2.5 101