Sport:
NFL
Agrees:
4
Disagrees:
1
Comments:
4
Agree
Disagree
Bet This Game!
View Odds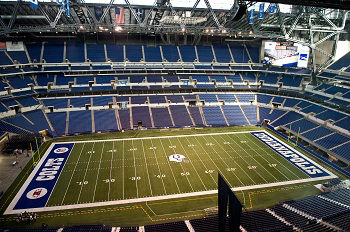 Photo: Wikimedia Commons
Writer: Kenneth Arthur
The Houston Texans, losers of their last three games in a row, go on the road to take on the Indianapolis Colts who are fresh off a blowout win over the NY Jets and have won three of their last four games overall.
The Texans are kind of in freefall right now as they are all the way down to 6-6 on the season and in a three way tie atop the AFC South. The Texans have to be excited about the probably return of Jadeveon Clowney for this game but recently the defense has not been enough to outweigh the utter incompetence of their offense. Osweiler is looking like a joke right now and Houston cannot want him to be the guy that leads this team next season.
The Colts are suddenly starting to look like the best team in a bad division as they have won three of their last four with the only loss coming in a game that Luck was not even able to play in. The Colts defense has been pretty horrible this season but is coming off a solid showing against the Jets and is about to take on one of the worst offenses in the league.
Take the Colts in this one as I see them taking control of the division with this important win and using it to make their way into the playoffs.
View All Today's Free NFL Picks By Clicking Here!
Indianapolis Colts -6.5 -110