Sport:
NFL
Agrees:
5
Disagrees:
1
Comments:
6
Agree
Disagree
Bet This Game!
View Odds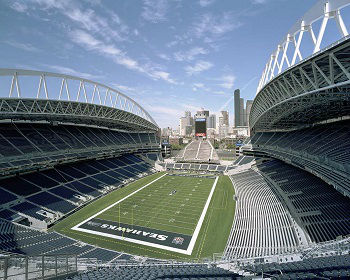 Photo: Wikimedia Commons
Writer: Kenneth Arthur
The Los Angeles Rams, coming off a blowout loss at the hands of the Atlanta Falcons, go on the road this week to take on the Seattle Seahawks who are coming off a blowout loss to their own to the Packers.
The Seahawks are a difficult team to figure out right now as in their last three weeks they lost to Tampa Bay with a final score of 14-5 then blew away the Panthers 40-7 before getting destroyed last week in Green Bay 38-10. From week to week it is extremely difficult to tell what you are going to get from Seattle on offense and while their defense has been good over the course of the regular season they did just get completely lit up by the Packers.
The Rams are not in a good spot right now as a team or as an organization as they just dismissed their head coach and now are going to be playing out the end of what has been a far from exciting first season in LA. The Rams are capable of being an elite defensive team and are only surrendering an average of 23.4 points per game despite having an offense that does literally nothing to help them.
Take the Rams and the points in this one as I simply do not see them getting completely demolished by a Seattle team that is extremely unreliable on the offensive side of the ball.
View All Today's Free NFL Picks By Clicking Here!
Los Angeles Rams +16 -110