Sport:
NFL
Agrees:
4
Disagrees:
1
Comments:
3
Agree
Disagree
Bet This Game!
View Odds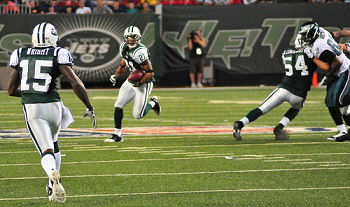 Photo: ed-yourdon-flickr
Writer: Kenneth Arthur
The Miami Dolphins, coming off a solid win over the Arizona Cardinals, go on the road to take on the NY Jets who barely managed an overtime win over the 49ers last week.
The Jets are a mess here at the end of the season and really have been struggling since week one as Fitzpatrick has struggled through all of this season and their defense has instantly gone from elite to well below league average. The Jets running game was the only reason they managed to come away with a win last week but going up against the Dolphins defense this week I do not see anything similar to Powell's 145 yards happening this week.
The Dolphins have a solid shot at the playoffs this season but their hopes were dealt a significant blow when Ryan Tannehill went down with what was thought to be a season ending injury. Now that it turns out that Tannehill's knee was sprained and not completely ruined for the season that there could still be some hope for this team if they can finish out the season strong.
Take the Dolphins in this one as they are the better overall team even with their backup QB under center and should be heading towards another important win.
View All Today's Free NFL Picks By Clicking Here!
Miami Dolphins -2.5 -110