Sport:
NFL
Agrees:
6
Disagrees:
1
Comments:
3
Agree
Disagree
Bet This Game!
View Odds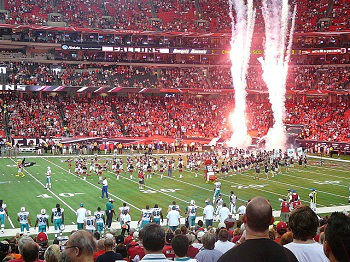 Photo: Chris-J-Nelson
Writer: Kenneth Arthur
The San Francisco 49ers, coming off a kind of competitive loss to the NY Jets, go on the road to take on the Atlanta Falcons who are in desperate need of wins as they attempt to hold off the hard charging Buccaneers.
The 49ers go into the end of the season only playing for draft position and for their jobs as things wind down in what has had to be a very long season for this beleaguered franchise. San Francisco as no defense and no offensive line which has completely stopped Kaepernick or any of their skill players from being able to do anything meaningful for them this season.
The Atlanta Falcons come into this game needing to notch a win to keep things tied up with the Buccaneers in what ended up being a tight race. The Falcons completely destroyed the Rams last week and should be in for an even easier game in this one as the 49ers have no real defense to speak of.
Take the Falcons to get the blowout win and cover in this one as this is a vital game for them as they try to make the playoffs.
View All Today's Free NFL Picks By Clicking Here!
Atlanta Falcons -13 -113