Sport:
NFL
Agrees:
6
Disagrees:
1
Comments:
2
Agree
Disagree
Bet This Game!
View Odds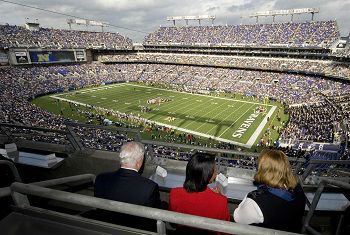 Photo: Cherie-Cullen
Writer: Kenneth Arthur
The Philadelphia Eagles, coming off a fourth straight loss, go on the road to take on the Baltimore Ravens who came up just short against the New England Patriots on Monday Night Football.
The Eagles got off to a pretty shocking start to their season which lead many people to overreact and see this as a team that was headed to the playoffs but now that things have come back to earth it is evident they are a season or two away. The Eagles defense has gone steeply downhill since the beginning of the season and the offensive line has been decimated with injuries.
The Ravens mounted a solid comeback against the Patriots on Monday Night Football but came up short and now have a fight on their hands as they attempt to make their way into the playoffs. The Ravens defense has been excellent this season and should be in for a very good game against the Eagles weakened offense.
Take the Ravens in this one as they are the better overall team by a significant margin and should be in for a very easy win against the Eagles who are pretty much finished with their season.
View All Today's Free NFL Picks By Clicking Here!
Baltimore Ravens -6 -105