Sport:
NFL
Agrees:
6
Disagrees:
2
Comments:
5
Agree
Disagree
Bet This Game!
View Odds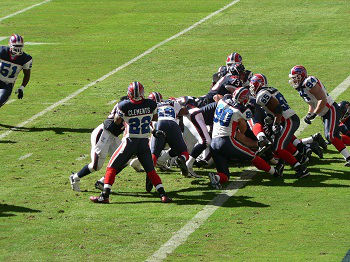 Photo: Wikimedia Commons
Writer: Kenneth Arthur
The Cleveland Browns, coming off a 13 point loss to the Cincinnati Bengals, go on the road to take on the Buffalo Bills who are fresh off a competitive loss to the Pittsburgh Steelers.
The Browns are the worst team in the league right now and even the return of RG3 did nothing to get them out of the basement and it seems very likely that this team could go the rest of the season without a win. The Browns are horrible on both sides of the ball this season as they are giving up a ton of points and are largely incapable of scoring even against some of the weaker defenses.
The Bills come into this game sitting at 6-7 on the season and while they are not looking to be in the playoffs this season definitely have a lot more to play for in this game than Cleveland. The Bills defense has been below league average and with Rex Ryan as their head coach I feel like the front office should be really concerned.
Take the Bills to get the win and cover in this one as they are the better team by a large margin and capable of having a field day with the hapless Browns.
View All Today's Free NFL Picks By Clicking Here!
Buffalo Bills -10 -115