Sport:
NFL
Agrees:
6
Disagrees:
1
Comments:
2
Agree
Disagree
Bet This Game!
View Odds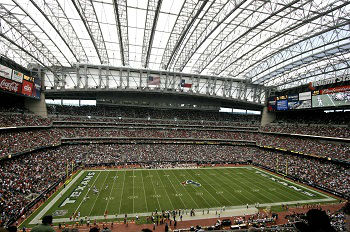 Photo: Ed-Schipul-Flickr
Writer: Kenneth Arthur
The Jacksonville Jaguars, coming off a tough loss last week to the Minnesota Vikings, go on the road to take on the Houston Texans who are fresh off a very important win over the Indianapolis Colts.
The Jaguars are something of a disaster this season as they continue to lose games as their play their way towards a very high draft pick. The Jaguars have to be concerned with the fact they have not been able to show much development this season and realistically they should probably be looking towards finding a better QB option than Bortles.
The Texans come into this game tied with the Titans for the first spot in the AFC South and are in desperate need of wins to maintain their top spot. The Texans defense is mediocre and their passing game is atrocious but somehow they have found a way to get themselves into a position where they could easily end up in the playoffs.
Take the Texans in this one as the Jaguars are simply a disaster right now and have no reason to be trying to win games at this point in the season.
View All Today's Free NFL Picks By Clicking Here!
Houston Texans -4 -115