Sport:
NFL
Agrees:
6
Disagrees:
1
Comments:
5
Agree
Disagree
Bet This Game!
View Odds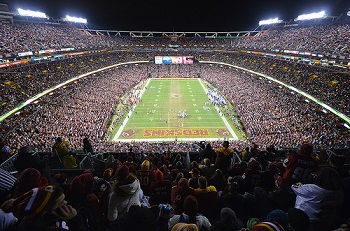 Photo: azeez-bakare-flickr
Writer: Kenneth Arthur
The Carolina Panthers, coming off a win last week against the San Diego Chargers, go on the road to take on the Washington Redskins who are fresh off a solid road win in Philadelphia.
The Panthers are starting to get back to full strength but at this point in the season it's way too late to save their season and compete for a playoff spot. The Panthers running game has been horrible this season and their defense has been horrible, especially when you compare it to the dominant unit from a season ago.
The Redskins are still trying to make the playoffs and 100% need every single win they can eke out as they continue trying to find ways to win towards the end of the season. The Washington passing game is really the only thing that has kept them in the win column this season and going up against the Panthers weak secondary they should be in for a very good and high scoring outing. The Washington defense could have something of a tough time going against Newton and company but they should be able to keep things under control.
Take the Redskins in this one as they are the better team right now and have a lot to play for whereas the Panthers are just finishing out a wasted season.
View All Today's Free NFL Picks By Clicking Here!
Washington Redskins -6.5 -110