Sport:
NFL
Agrees:
2
Disagrees:
2
Comments:
2
Agree
Disagree
Bet This Game!
View Odds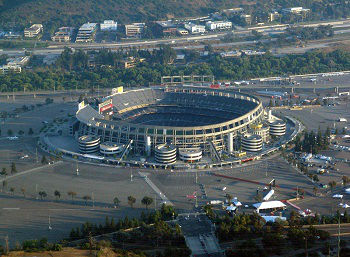 Photo: Wikimedia Commons
Writer: Kenneth Arthur
The Tampa Bay Buccaneers, coming off a third straight win, go on the road to take on the San Diego Chargers who are coming off a win over the Texans but at 5-6 are pretty much out of playoff contention.
The Chargers are in a pretty weird spot right now as they deal with a pretty abysmal losing season and the fact that they are moving to Los Angeles in the offseason. Rivers and company clearly have some pride as they are not just rolling over and giving up but against good teams I really don't see them coming out on top very often.
The Buccaneers have sneakily been inching their way into playoff contention and now find themselves only a single game behind the Falcons for the top spot in the NFC South. The Buccaneers have been finding success lately thanks almost entirely to a sudden surge in defensive play as they have given up a total of 32 points over their last three games. The Tampa Bay offense has been limiting mistakes lately and while they only totaled 14 points against Seattle last week they did not make the crucial mistakes that can so easily cost you a game in the NFL.
Take Tampa Bay in his one as they have so much more to play for and even with the fact they are going on the road, if their defense keeps playing so well this team could very easily end up in the playoffs.
View All Today's Free NFL Picks By Clicking Here!
Tampa Bay Buccaneers +3.5 -110