Sport:
NFL
Agrees:
4
Disagrees:
1
Comments:
2
Agree
Disagree
Bet This Game!
View Odds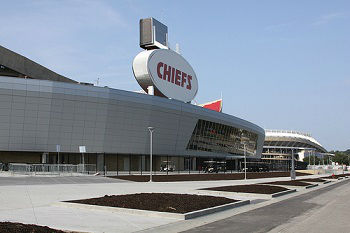 Photo: mtfrazier-flickr
Writer: Kenneth Arthur
The Oakland Raiders, coming off a solid win at home over the Buffalo Bills, go on the road to take on the Kansas City Chiefs who are coming off a one point win over the Atlanta Falcons and are returning home where they are 4-1 on the season at Arrowhead.
The Raiders are on a six game winning streak currently but have been finding ways to make things more difficult for themselves especially over the last two weeks. The Raiders defense has made fantastic progress over the course of this season but is still in the bottom third of the league giving up 24.9 points per game. The Raiders can move the ball both through the air and on the ground which is one of the primary reasons this team has been so successful on that side of the ball.
The Kansas City Chiefs have somehow managed to hold teams to only 20.2 points per game this season which is surprising as they are in the bottom third of the league in defense against both the pass and the run. The Chiefs have a very strong home field advantage which is definitely something to consider in this game and with the wind blowing about 14mph and a high of 28 degrees at Arrowhead I don't think that favors the team with the best passing game.
Take the Chiefs in this one as they should have the help of the elements to some extent and the fact they are playing at home gives them another advantage against what is really a better opponent.
View All Today's Free NFL Picks By Clicking Here!
Kansas City Chiefs -3.5 100