Sport:
NFL
Agrees:
5
Disagrees:
1
Comments:
4
Agree
Disagree
Bet This Game!
View Odds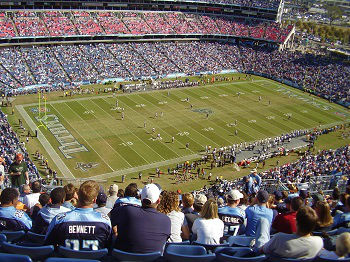 Photo: Wikimedia Commons
Writer: Kenneth Arthur
The Tennessee Titans, coming off a heartbreaker in week 16, play host to the Houston Texans who are going to be representing the AFC South in the playoffs this season.
The Texans probably made the worst signing in recent memory when they gave Brock Osweiler a whole boatload of guaranteed money and now are looking to head into the playoffs without him even looking to be the starting QB.
The Tennessee Titans saw their season go up in smoke when Mariota went down with a broken leg and now they are eliminated from playoff contention and having to play a meaningless week 17 game against the team that won their division.
Take the Texans in this one as they are going to be playing a "starting" level QB no matter which guy they start and with their defense playing well they can make things really tough on the Titans that have to be really disappointed with how things are going right now.
View All Today's Free NFL Picks By Clicking Here!
Houston Texans +4 -107