Sport:
NFL
Agrees:
2
Disagrees:
2
Comments:
4
Agree
Disagree
Bet This Game!
View Odds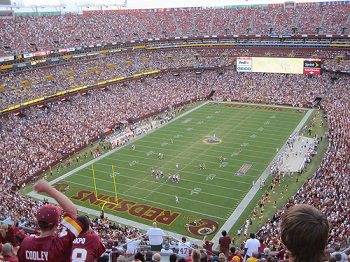 Photo: verndogs-flickr
Writer: Kenneth Arthur
The NY Giants, having already clinched the NFC East, go on the road this week to take on the Washington Redskins who are only a single win away from making their way into the post season.
The Giants came up short against the Eagles last week and really seem to be reeling a little bit as they head into the end of their regular season. The Giants lack of running game could end up being their undoing once the playoffs come around and their defense is coming off a very weak week 16 against the Eagles.
The Washington Redskins come into this game needing to get a win to make the playoffs and if they come up short in this game they will be watching the postseason from the sidelines. The Redskins blew out the Bears last week and now have a solid shot at winning this game and making their way into the playoffs going up against a team that has no reason to try and win this game.
Take the Redskins to get the win and cover in this one as they are the better overall team in this game and actually have something to play for against a Giants team that should be resting.
View All Today's Free NFL Picks By Clicking Here!
Washington Redskins -7.5 -105