Sport:
NFL
Agrees:
5
Disagrees:
3
Comments:
13
Agree
Disagree
Bet This Game!
View Odds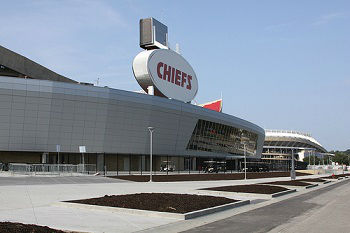 Photo: mtfrazier-flickr
Writer: Kenneth Arthur
The Pittsburgh Steelers, coming off a solid Wildcard Weekend win over the Miami Dolphins, have to go on the road this week to take on the Kansas City Chiefs who have been resting and waiting to see who they would end up hosting.
The Steelers are a battle tested playoff team and came into this post season with a ton of momentum having won their last seven regular season games and now having won against the Dolphins to make their streak eight games long. The Steelers have an elite and veteran offensive squad and you know that they are going to find ways to put points on the board, however there are some question marks when you start looking at the defense and the secondary.
The Kansas City Chiefs have flown pretty much completely under the radar this season to amass a 12-4 record and now heading into the playoffs are in an excellent position to go on a run. Defense has been one of the main strengths of Kansas City this season as they have allowed only 19.4 points per game but they are about to be tested by an offense that has two of the most dynamic playmakers in the league. The Chiefs have a solid offensive attack that is balanced well between the running game and a primarily short passing game with their only real weakness being throwing the ball deep down the field.
Take the Chiefs in this one as home field advantage is a big deal in these close matchups and given the overall weakness of the Steelers defense I see the home team coming out on top in this game.
View All Today's Free NFL Picks By Clicking Here!
Kansas City Chiefs -1.5 -105