Sport:
NFL
Agrees:
3
Disagrees:
5
Comments:
7
Agree
Disagree
Bet This Game!
View Odds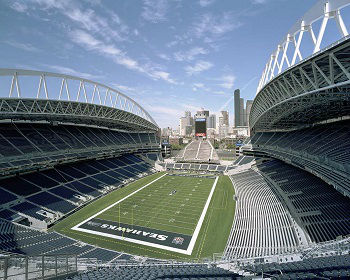 Photo: wikicommons
Writer: Kenneth Arthur
The Detroit Lions, coming off a third straight loss, go on the road to take on the Seattle Seahawks who are fresh off a weirdly narrow win over the lowly San Francisco 49ers last week.
The Lions are not heading into this postseason with any sort of momentum as they stumbled so aggressively towards the end of the season that they let the Packers bounce all the way back and win the NFC North. The Detroit Lions have not been able to run the ball at all this season and are coming into a game where they are going up against a defense that is not going to be giving up anything to any team running the ball.
The Seattle Seahawks finished off the regular season 10-5-1 and are a team that a lot of people are overlooking as their regular season performance did not inspire the kind of confidence it did in season past. The Seahawks defense has surrendered only 18.3 points per game all season long and with how the Lions offense has been playing lately you have to see Seattle doing a lot to slow down Detroit's one dimensional offense.
Take Seattle to get the win and cover in this one as the Lions defense is coming off a really bad game and if the Seahawks defense does the work we all expect against the Lions passing game things looking very solid for the home team.
View All Today's Free NFL Picks By Clicking Here!
Seattle Seahawks -8 -110