Sport:
NFL
Agrees:
4
Disagrees:
2
Comments:
11
Agree
Disagree
Bet This Game!
View Odds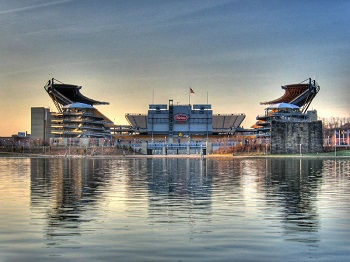 Photo: Wikimedia Commons
Writer: Kenneth Arthur
The Miami Dolphins, coming off a blowout loss in the last week of the regular season, go on the road in the first game of Wildcard Sunday to take on the Pittsburgh Steelers.
The Miami Dolphins are going to have to go into their first playoff game in what seems like a millennium without the services of starting QB Ryan Tannehill. Matt Moore is slated to make the start in this playoff game and when you look at how he has played over the last three games where he was the starter he has looked fully capable of putting up numbers as good or better than those of Tannehill. The Dolphins defense has been fantastic this season and while they did kind of get torched by the Patriots they should be able to slow down the Steelers at least a little.
The Steelers come into this game fresh off a win over the Browns and even with the fact the Pittsburgh second stringers were the ones that earned this win, momentum still counts for something. The Steelers have gotten their ultra-talented offensive weapons a week of extra rest and now they should be set to try and emulate the 35 points the Patriots hung on the Dolphins last week. The Steelers secondary is not what I would call elite but going up against a backup QB they should be in for at least a decent day.
Take the Steelers to get the win and cover as they have home field advantage and going against the Dolphins who are not accustomed to playing in frigid temperatures I see this game being very lopsided.
View All Today's Free NFL Picks By Clicking Here!
Pittsburgh Steelers -10 -110