Sport:
NFL
Agrees:
3
Disagrees:
3
Comments:
3
Agree
Disagree
Bet This Game!
View Odds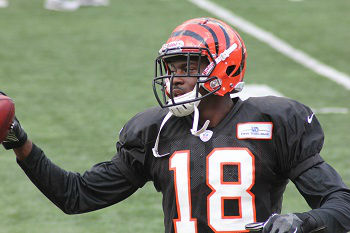 Photo: Wikimedia-Commons
Writer: Kenneth Arthur
In yet another unexciting Thursday Night Football matchup the Houston Texans go on the road to take on the Cincinnati Bengals.
Neither one of these teams did anything in week one to make themselves look like they are not going to be among the worst in the league as the Bengals got shut out at home by the Baltimore Ravens and the Texans lost at home to the Jacksonville Jaguars by 22 points.
The Texans come into this game looking to start Watson under center instead of Savage and have to hope their defense can play better and find a way to keep this game under control. The Houston running game did not have a very good day last week and are going against a defense that didn't surrender much to the run last week. Defensively the Texans got torched by Jacksonville so there is not much to say about that.
The Cincinnati Bengals come into week two still looking to find their way onto the score board as they were shut out last week and now are going up against a team that should be even better defensively at least in theory. Andy Dalton had a disastrous day as he threw for 4 INTs and overall just looked incredibly bad. Defensively The Bengals only gave up 20 points and given that many turnovers you have to think they did a pretty solid job.
Take the under in this one as both these teams are going to be looking to run the ball and with defense being the main focus for both these teams I think scoring should be at an ultra-premium.
View All Today's Free NFL Picks By Clicking Here!
Under 38 -110