Category:
MLB
Comments:
0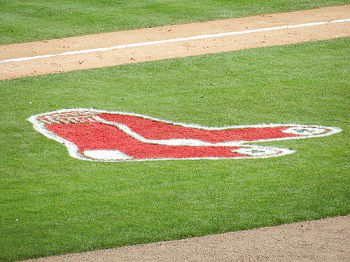 christopher-lynn-flickr
The Boston Red Sox really had the best possible season they could have last season going from being a team that was a complete disaster with clashing personality issues and discipline problems under Bobby Valentine to World Series Champions with real team play under John Farrell. They have been one of the least active teams in the off season and have lost some pretty major pieces but remain a very good team that will be in the thick of things in the super competitive AL East.
Infield
The Red Sox infield looks pretty solid for this upcoming season even with the departure of Stephen Drew. Xander Bogaerts has been a struggling on offense this spring but that is really not the area of major concern for Boston as they have been concentrating more on his footwork and the responsibilities of playing shortstop at the highest level. Will Middlebrooks is another vey young player who the Sox are depending on to be a major contributor as he is pegged to be the everyday third baseman. Middlebrooks has hit well this spring and hopefully can continue to do so throughout the regular season. Dustin Pedroia and Mike Napoli round out the infield and will really need to be anchors to help with the development of the young pieces at short and third base.
Outfield
The Boston outfield is going to be an interesting area to watch as the loss of Jacoby Ellsbury is going to be a tough thing to make up for. Shane Victorino is a veteran presence in right field and can be counted to take care of business out there and be a solid producer at the plate. Daniel Nava has hit two homers already this spring and has been tabbed as the favorite for the leadoff spot this season. Jackie Bradly Jr. is one of the Red Sox most highly touted prospects and is in a competition for the centerfield job with Grady Sizemore but it is tough to imagine Sizemore playing a ton of games this season.
Catcher
The departure of Jarrod Saltamacchia is going to be tough to replace but the Red Sox have brought in A.J. Pierzynski to plug that hole. Pierzynski hit a respectable .272 last season but does not provide the youth or good attitude that Saltamacchia did last season. Boston could have some issues with their backstop situation but seem happy with Pierzynski filling that spot for now.
Rotation
Boston's starting rotation, at least their top three starters, look to be the biggest strength of a team that lost some offensive production over the course of the offseason. The Red Sox starters were a respectable 67-42 last season with a combined ERA of 3.84 and that was with Clay Buchholz making a mere 16 starts. If John Lackey can stay healthy for another season and be productive once again this is going to be a good year for the Boston rotation. Jake Peavey is a wildcard for the Red Sox this season he is integrating a splitter into his repertoire and if he can stay healthy could be a solid contributor.
Bullpen
The Red Sox bullpen looks to be set as far as the closer's role is concerned with the question being if Koji Uehara can continue where he left off last season with an insane 1.09 ERA and 101 strikeouts compared to 9 total walks. Junichi Tazawa has been pitching well this spring and looks like he will certainly be one of the primary setup men for John Farrell in addition to the newly added Edward Mujica and Craig Breslow.
Prediction
The Boston Red Sox come into this season having not improved really over the course of the offseason and took some hits with the loss of Ellsbury, Saltalamacchia. and Stephen Drew. Boston is really relying, with good reason, on their rotation to be very solid and be the thing that takes this team into the playoffs. The real risk for Boston this season is their dependence on their young infield prospects panning out and A.J. Pierzynski being able to be healthy for an entire season behind the plate. Overall though Boston is still one of the best teams in the league but will have to deal with a much stronger New York Yankee team this season.
Projected Record: 94-68
Odds to Win World Series: +1200