Category:
MLB
Comments:
0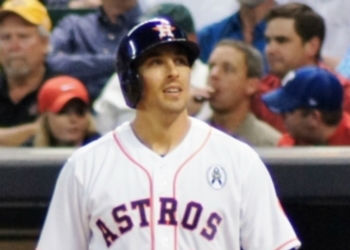 amazonaws
This week's Lock of the Week is a bit of a surprise, the last-place Texas Rangers over the Houston Astros in the battle of the Lone Star state, paying at +125 on the MoneyLine. It features the veteran Colby Lewis going for Texas while the Astros counter with Samuel Deduno. I think we are starting to see the Astros come back down to earth a bit and Texas start to play a bit better than they have so far. Baseball is a game of averages and I see the start of both teams reverting back to the pack.
Colby Lewis has pitched pretty well in five starts this season, going 1-2 with a 3.00 ERA. He has walked just 8 in 30 innings with a nice WHIP of 1.13. These numbers definitely exceed his career averages (55-60, 4.78 ERA), but if there's one thing about him that's been consistent throughout his time in the Big Leagues, it is that he can go on a run at any time during the year and can pitch as well as anyone over that stretch. Lewis has indeed faced the Astros this season, giving up 4 earned over 7.1 innings. He had a rough 2nd inning where he gave up 4, but shut the door afterwards. That being said, from 2012-14 he was 3-0 in 3 starts against the Astros with a paltry 0.87 ERA. This season, he may have been victimized by an incredibly offensively potent Astros club who nobody could beat for most of April.
Houston, as I mentioned, may be coming back down to earth. They had won 10 in a row and 14 out of 15 before the Rangers came into town on Monday. They have mustered just 2 total runs in 2 consecutive losses to Texas. Throughout the streak they thrived and survived on their offense production. They have solid pitching but clearly their offense was the main ingredient in their success. They are second in the league in home runs (41), seventh in runs (127), but 20th in average (.239) and dead last in strikeouts (249). That is a volatile mix that is hard to sustain.
On top of the overwhelming evidence that points to a win for Texas, there is the fact that the Astros are sending a pitcher, righty Samuel Deduno, to the mound for the first time as a starter this season. He has pitched well this year but has only gone as many as 4 innings in any single outing. Making the transition from bullpen to starter is often a difficult one. Furthermore, sometimes it only takes one game or series to swing the momentum for a team and unfortunately this may be just that for the Houston Astros. Fortunately for the bettor though, both the line and the odds are good, take the Rangers to win straight up.