Category:
NBA
Comments:
0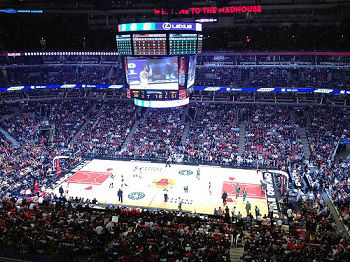 flickr Writer: Eric Daniel
Amir Johnson – With Embiid out for the 76ers expect Amir Johnson to get a lot more court time for Philadelphia. Amir has shown the ability to put up decent fantasy points, especially with increased court time, racking up 30 points at New Orleans, 25.2 against the Pistons, and 27.2 on the road against the Celtics.

Nikola Mirotic – With Lauri Markkanen dealing with a back injury for the Bulls expect Mirotic to get more usage. Nikola has been trending in a positive direction fantasy points wise during the Bulls current 5 game winning streak getting above his season average each of his last 3 games.

Kevin Durant – Given Golden State is dealing with a number of injury concerns a guy like Kevin Durant is being relied upon to do more on the offensive end. We've seen that Durant dominate lately going well above his season average in fantasy points in each of his last 4 games.